The busiest areas of your home likely require regular cleaning to get rid of mess and mitigate wear and tear. Similarly, as a frequently visited community setting, your office is no different. The workplace is also prone to collecting dirt and grime, and if not remedied, it has the potential to accumulate a considerable amount of germs over time.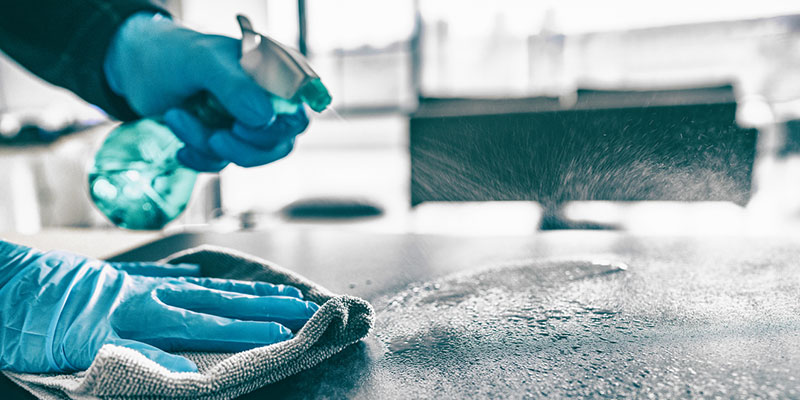 If you want to effectively clean up the look and feel of your workplace and keep employees from calling out sick, here are three reasons why you should invest in professional office sanitization services:
Knowledge and background: Hiring a professional service to conduct your office sanitization guarantees that the cleaning will be executed by technicians who are trained and committed to doing a thorough, quality job. Those educated in this line of work know exactly what areas of the office to focus on, the most effective products to use, and how to best adhere to CDC guidelines. You can rest easy knowing that your office will look beautiful and feel healthy by letting those who specialize in office sanitization carry out the task.
Increased productivity: It's no secret that a clean, organized work environment can boost office morale and encourage employees to be more productive — in turn, this heightened productivity has the potential to grow your profits.
Fewer sick days: Some of the dirtiest spaces and surfaces of the workplace can be the most overlooked. The surfaces of an office with the most germs often include the elevator buttons, door handles, and office equipment like desktops, keyboards, and telephones. With these high-touch places disinfected, your employees are less likely to become ill due to built-up bacteria and germs.
If you need office sanitization services in the Manhattan, Kansas area, contact us at O & S Cleaning Solutions today!