We offer roof softwash services for both residential and commercial properties.
There are two critical reasons why you should consider roof softwash services for your Manhattan, Kansas home. The first is because your roof will look much nicer and not detract from the overall aesthetic of your home. You'll feel better driving up to your home at the end of the day and know that the curb appeal isn't causing its value to decline. The second is that contaminants on a roof can lead to a shorter functional lifespan. Removing them during a roof softwash process will enable you to delay replacing the roof.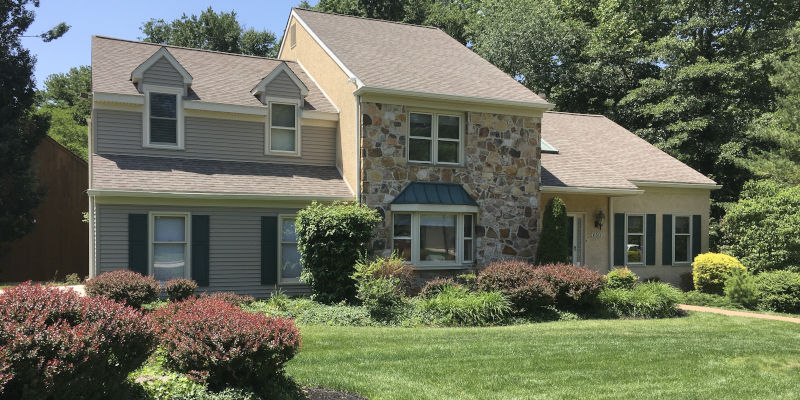 At O & S Cleaning Solutions, we are a SoftWash™ Systems authorized and trained provider, so you can feel confident having us clean your roof with the innovative roof softwash process. We have been serving this area's cleaning needs since 2004 and have shown ourselves to be an excellent choice for delivering a spotless property to our customers.
We offer the softwash process because we know it leaves your home cleaner for longer than alternative methods. The roof softwash method removes the microbes that would typically get right back to work reproducing and creating more stains. The cleaning effect lasts four to six times longer, making it a good investment.
We also offer roof softwash services for commercial properties in the area that want to protect their roofing investment and present a clean appearance to customers and others driving past. We recommend combining this service with others, such as window cleaning and exterior cleaning to optimize the look of your business.
Reach out today if you would like to know more about our roof softwash services for your home or business. Your satisfaction is guaranteed!
---
At O & S Cleaning Solutions, we offer roof softwash services in Manhattan, Fort Riley, Lawrence, Junction City, Topeka, Ogden, Saint George, Riley, Louisville, Westmoreland, and Belvue, Kansas.