We are committed to providing organic and safe cleaning services for homes and businesses.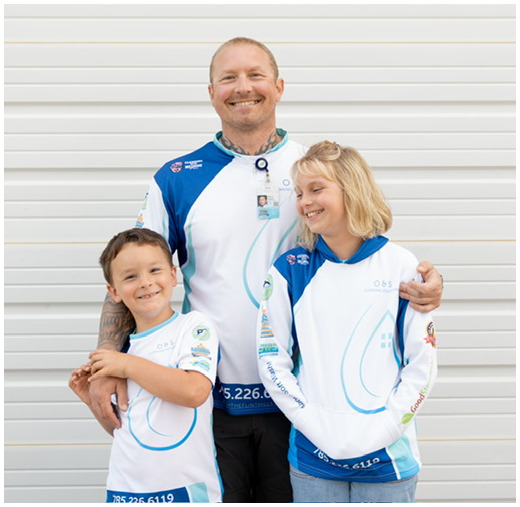 With a firm belief in the importance of a clean and healthy environment, Marty decided to establish O&S Cleaning Solutions, a company dedicated to providing top-notch cleaning services. He knew that by offering reliable and efficient cleaning solutions, he could make a positive impact on both residential and commercial spaces.
As an entrepreneur, Marty was eager to make a difference in his community. He wanted to ensure that every client who availed of O&S Cleaning Solutions would experience exceptional service and complete satisfaction. Marty is committed to going the extra mile, treating each project with meticulous care and attention to detail.
Marty's dedication and passion were evident in every aspect of his business. He had a knack for building strong relationships with his clients, going beyond the standard client-contractor dynamic to create lasting partnerships. His friendly demeanor and genuine care for his clients' needs made O&S Cleaning Solutions stand out among competitors.
But above all, Marty's love for his children remained the driving force behind his passion. He often involves Zorreya and Zephaniah in his business, teaching them about hard work, integrity, and the value of delivering exceptional service. He hopes that one day they will carry the torch and continue the legacy he is building.
Marty made it a priority to invest in the latest cleaning technologies and environmentally friendly practices, ensuring that O&S Cleaning Solutions remained at the forefront of the industry. With a diverse range of services, including window cleaning, gutter cleaning, soft washing(a safe alternative to pressure washing )for various surfaces. One of Marty's proudest achievements was becoming an affiliate company of Softwash Systems, a leading provider of environmentally friendly exterior cleaning solutions. This affiliation meant that Marty and his team had access to cutting-edge techniques and equipment, enabling them to deliver outstanding results while minimizing the impact on the environment.