Regular roof & gutter cleaning is important for aesthetics and functionality.
All homes and businesses need a properly functioning gutter system and a reliable roof to protect these structures from the elements. What you don't want to happen is for either of these to fail prematurely or not be able to perform as they should. At O & S Cleaning Solutions, we can help you protect your Manhattan, Kansas home or business by keeping the roof and gutter systems clean. With annual roof & gutter cleaning, you are proactively preventing problems down the road. Of course, depending on your situation, it may need to be done more frequently. For example, algae is something you want to be sure is removed promptly, so if you notice it on your roof, don't wait for an annual visit. We are happy to help you schedule appointments based on your specific needs.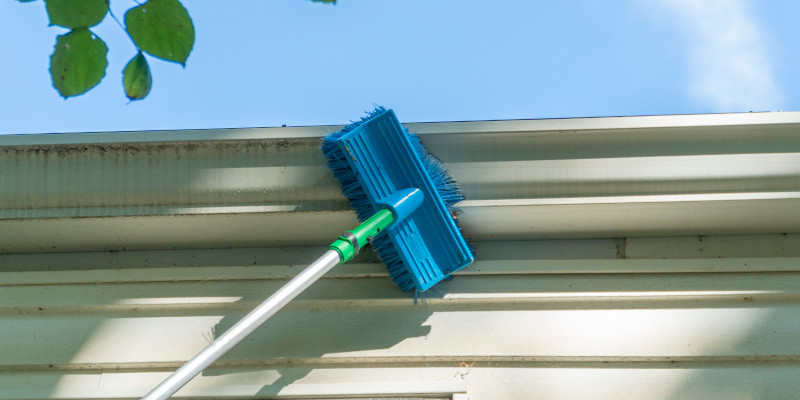 The reason why roof & gutter cleaning is so important is because debris, dirt, and other contaminants can cause lots of problems, including clogging gutters and holding water, which weakens roofing materials. Another reason to have this done is for aesthetics. You want your home to look its best, especially if you plan to put it on the market soon. You also want your business to look its best so you don't put forth the wrong impression to guests and customers.
A reason to have this taken care of for you is because it is safer for you to stay on the ground rather than risk being on a ladder. Another reason is because if it is done the wrong way, you risk damaging your roof and gutters. Our roof & gutter cleaning service is done utilizing an innovative system that uses a low-pressure power washer that is safe, yet effective. Our team is experienced and trained in its operation.
If you have questions about roof & gutter cleaning for your home or business, reach out to us today!
---
At O & S Cleaning Solutions, we offer roof & gutter cleaning services in Manhattan, Fort Riley, Lawrence, Junction City, Topeka, Ogden, Saint George, Riley, Louisville, Westmoreland, and Belvue, Kansas.
Similar Services We Offer: