Make your roof and gutters look their best.
Your roof and gutters are both important parts of your home. These parts of your home also take up a lot of your exterior's surface area, so if they're dirty, your curb appeal is going to suffer. The problem is that you can't exactly get up on your roof to clean it with your hose, so you may feel like you just have to leave your roof and gutters how they are.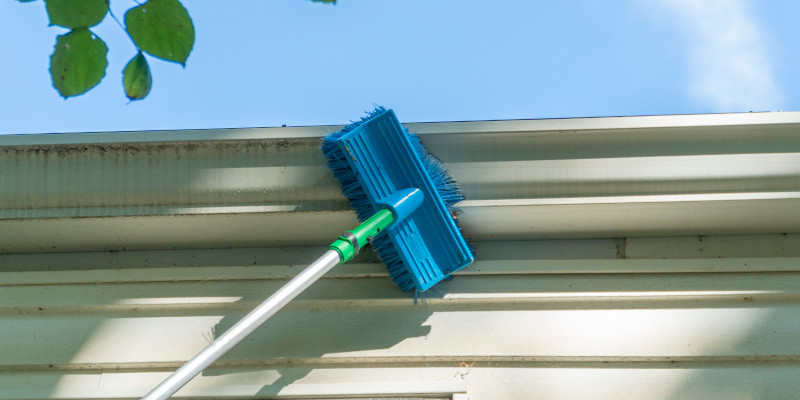 At O & S Cleaning Solutions, we want you to know that there is something you can do about your dirty roof and gutters. Call us for professional roof & gutter cleaning, and we'll get unbelievable results for your home. Not only can we clean your roof and gutters, but we can clean your siding, sidewalks, patio, driveway, windows, and any other surface that could use a thorough clean.
We provide roof & gutter cleaning services throughout the Lawrence, Kansas area, and we primarily do soft washing when we clean homes. Soft washing is an innovative approach to exterior cleaning that uses a combination of soaps and solutions and advanced equipment to gently remove dirt, grime, and buildup from exterior surfaces. Soft washing removes dirt and grime at their source for a gentler clean that gets unbelievable results.
If you're ready to improve your home's curb appeal and get a clean that lasts, we're the ones to choose for roof & gutter cleaning. Contact us today to learn more about the power of soft washing and to get a quote for our services.
---
At O & S Cleaning Solutions, we offer roof & gutter cleaning services in Manhattan, Fort Riley, Lawrence, Junction City, Topeka, Ogden, Saint George, Riley, Louisville, Westmoreland, and Belvue, Kansas.
Similar Services We Offer: