At O & S Cleaning Solutions, we specialize in residential pressure washing.
Cleaning the outside of your home is a challenging process that requires the right tools and equipment. One effective exterior cleaning method is pressure washing, which involves spraying water at high volumes of pressure to remove stains and grime. This method can be used on a variety of surfaces, although it should only be handled by people who know what they are doing. When not done correctly, pressure washing equipment can cause damage to softer surfaces, including siding and roofs. At O & S Cleaning Solutions, we specialize in residential pressure washing. We can tackle this task at your Manhattan, Kansas home or business, removing all types of dirt, debris, algae growth, mold growth, and other grime.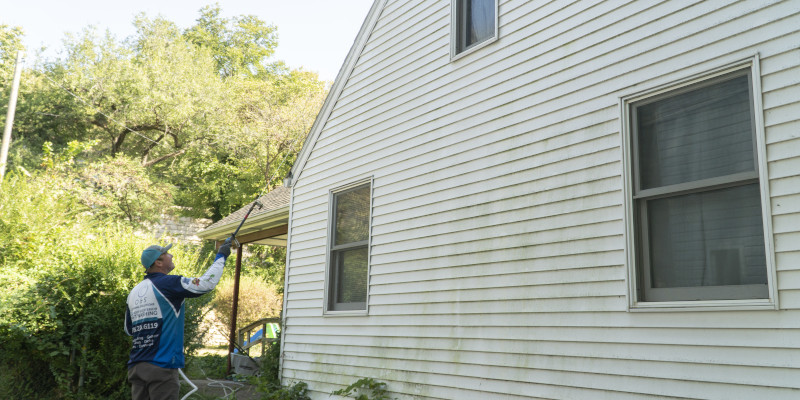 Each of our technicians has undergone extensive training in residential pressure washing. We know how to properly and safely use pressure washing tools and equipment to remove contaminants from your roof, walls, and siding. Our company is authorized by SoftWash Systems, which is a method of pressure washing that won't cause damage to the exterior of your structure. This revolutionary system is very effective at removing grime and can even get rid of rust, but it's completely safe for use on just about any surface.
We recommend residential pressure washing about once per year. You might also consider scheduling an exterior pressure washing service if you're planning to list your home on the market to make it look more appealing. If you're ready to take the next step and schedule a service at your property, give us a call today.
---
At O & S Cleaning Solutions, we offer residential pressure washing and soft washing services in Manhattan, Fort Riley, Lawrence, Junction City, Topeka, Ogden, Saint George, Riley, Louisville, Westmoreland, and Belvue, Kansas.