We highly recommend regular office sanitization on all the surfaces in your space.
Maintaining the cleanliness of a commercial facility can be a challenge, especially when you have employees working in the space throughout the day. Keeping an office clean has become more important than ever before, as cleanliness impacts whether employees stay healthy and able to work. Instead of trying to tackle the process on your own, allow our team at O & S Cleaning Solutions to take care of the office sanitization at your Manhattan, Kansas facility. We have been serving local clients since 2004, and we stand behind the work we do with a complete satisfaction guarantee.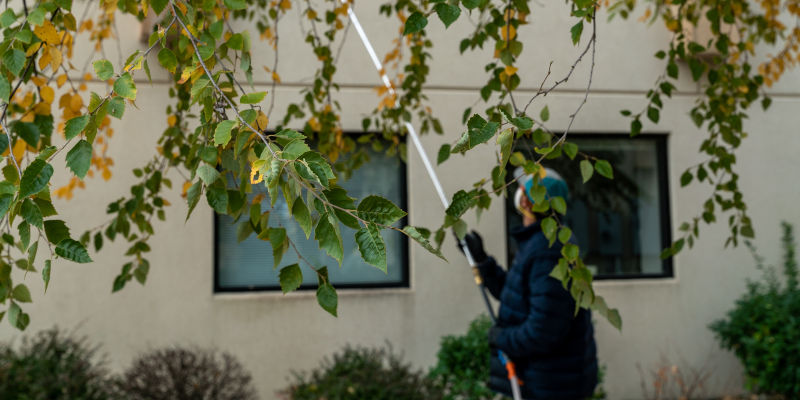 High-touch surfaces tend to be the most concerning, especially to those who want to avoid germs. Doorknobs and handles are particularly concerning, but any high-touch surface can be a target for bacteria and germs. Our technicians have undergone extensive training in the proper office sanitization procedures to ensure clean, germ-free surfaces. We're the first and only company in the state to be authorized and trained in compliance with the CDC to sanitize and treat surfaces impacted by COVID-19. Our technicians also remove other germs and bacteria from surfaces.
We highly recommend regular office sanitization on all the surfaces in your space. Offices that keep up with this important task tend to have fewer sick employees and can maintain a healthier work environment. In addition to cleaning the interior surfaces, we're also available to maintain the cleanliness and appearance of the exterior of your commercial facility. Contact us if you have questions or would like to schedule a professional office sanitization service.
---
At O & S Cleaning Solutions, we offer office sanitization services in Manhattan, Fort Riley, Lawrence, Junction City, Topeka, Ogden, Saint George, Riley, Louisville, Westmoreland, and Belvue, Kansas.