At O & S Cleaning Solutions, we know you care about your business, and we want to help you do what's best for your team and your customers. Now more than ever, it's important to keep your office (or other facility) clean and sanitized in order to reduce the risk of spreading diseases. Our team has extensive experience in office sanitization, and in this article, we'll provide an overview of how our services work.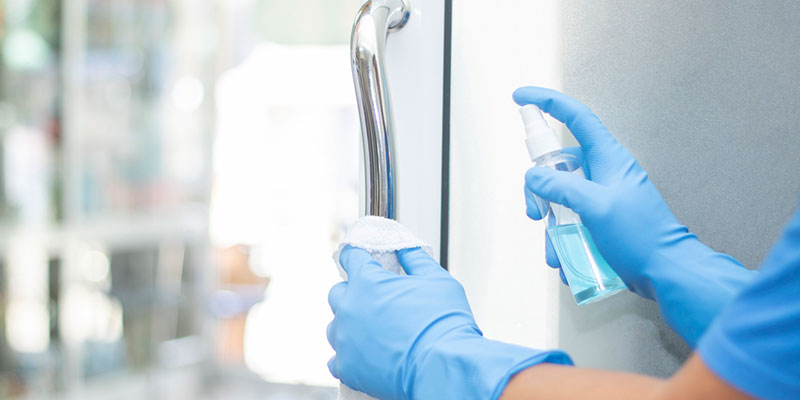 Ordinary Cleaning – Before we start the office sanitization process, we will first take the time to clean your office of ordinary dirt. This involves vacuuming carpets, mopping floors, emptying trash cans, and performing all other tasks to make your workplace look visibly clean.
Sanitization of Touchpoints – The next phase of our office sanitization services is the part designed to eliminate bacteria and viruses. When sanitizing a facility, the most important parts to treat are common touchpoints such as the door handles, telephones, tabletops, bathroom stall and sink hardware, etc. Because everyone in your office touches these surfaces, any germs on any of their hands will be left behind to multiply and spread to the next person. Our team will treat these surfaces with EPA-approved disinfectants, eliminating the germs and ensuring they can't infect anyone else.
If you have questions about our office sanitization services, we encourage you to reach out to our team—our experts are highly knowledgeable in this field, and we will be happy to provide the answers you are looking for.