There are many advantages of the softwash technique.
There are many surfaces that can withstand the force of pressure washing, but others need a gentler process. At O & S Cleaning Solutions, we have the expertise to use the right process when cleaning surfaces for our residential, commercial, and municipal customers in the Lawrence, Kansas area. We are proud to offer the softwash process as a SoftWash Systems authorized and trained provider.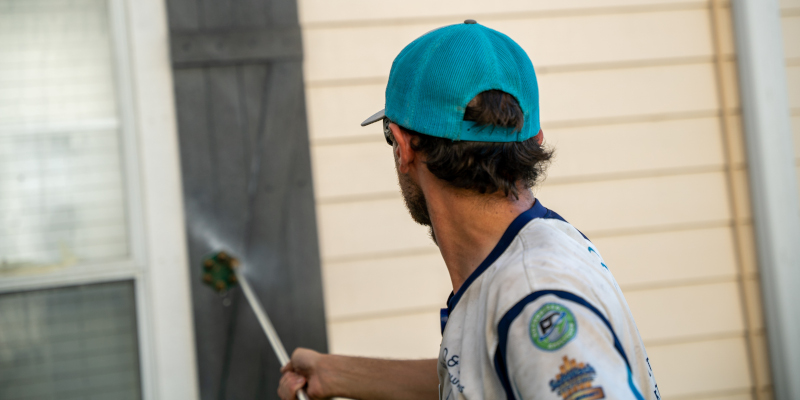 There are many advantages of the softwash technique, including providing a clean result that lasts longer than traditional pressure washing. Because it is gentle, it can be used on roofing, gutters, windows, and other surfaces that pressure washing may cause damage to. The sanitizing effect of softwashing makes it an ideal option for playground equipment and other places where clean and healthy surfaces are important.
When a spotless property matters, you can count on us to deliver unrivalled services and customer support. We will advise you on all of our cleaning solutions so you can make an informed decision about how to proceed at your home or business. We have 16 years of experience and welcome the chance to show you how our expertise with the softwash process is a benefit to you.
If you have some places around your home or business that aren't looking like they once did, reach out to us to schedule an appointment to learn more about the softwash process for giving your property the appearance it deserves. We look forward to providing you with answers to your questions so you can proceed with confidence.
---
At O & S Cleaning Solutions, we offer softwash services in Manhattan, Fort Riley, Lawrence, Junction City, Topeka, Ogden, Saint George, Riley, Louisville, Westmoreland, and Belvue, Kansas.
Similar Services We Offer: