Get your home clean again with power washing.
When the outside of your home gets dirty, you can eliminate some of the dirt and the grime by simply rinsing the surfaces off with a garden hose. But you'll quickly notice that doing this only gets rid of some of the dirt, and you could use a cleaning solution with a little more power to really make a difference.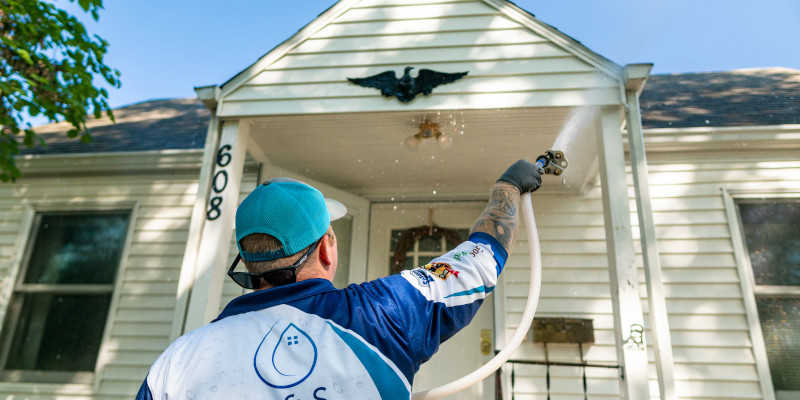 This is where our power washing services come in at O & S Cleaning Solutions. We provide power washing services to homes and businesses throughout the Lawrence, Kansas area, and we're here to make your property's surfaces look their best.
Although we do provide power washing services, we also provide soft washing services. When it comes to power washing versus soft washing, each has its own benefits. When you turn to us, we'll help you decide if you should power wash or soft wash your home based on your needs, goals, and the particular surfaces you want to wash.
Either way, we'll provide great service that exceeds your expectations when we come to wash your home or business. We're reliable, honest, and always ready to provide great service, putting our customers first every time.
When having a spotless property matters, we're the ones to rely on. To get a quote for our power washing services and to learn more about why you should work with us, get in touch with us today.
---
At O & S Cleaning Solutions, we offer soft washing and power washing services in Manhattan, Fort Riley, Lawrence, Junction City, Topeka, Ogden, Saint George, Riley, Louisville, Westmoreland, and Belvue, Kansas.
Similar Services We Offer: