The lifespan of your roof is determined by many different factors. The materials, age and weather in the area are just some of the elements that can play a role in determining just how long your roof is going to hold up and serve as a vital protection for your property. At O & S Cleaning Solutions, we want to help you extend the lifespan of your roof as much as possible with our roof softwash services. Unlike power washing, roof softwash comes with numerous benefits, including:
A longer lifespan for your roof. Roof softwashing is able to extend the lifespan of your roof in different ways. Not only does roof softwash remove damaging debris, moss and mildew from your roof, but it also can protect your roofing shingles from the damages of a harsher pressure wash. This low-pressure solution leads to longer lifespans for almost all roofing materials.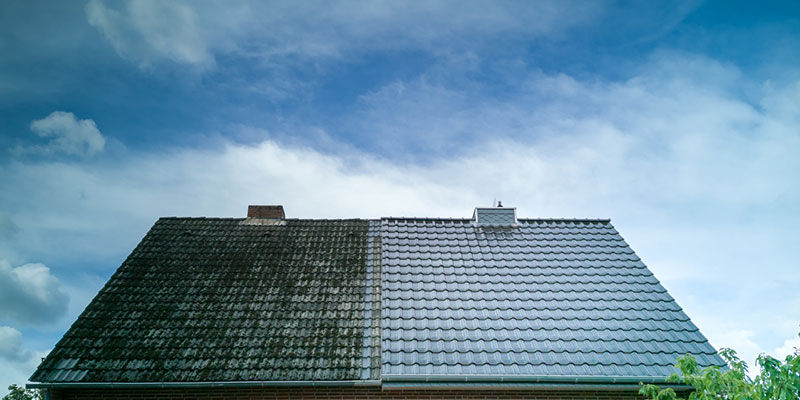 Highly effective. When you choose roof softwash services, then you are choosing a process that is highly effective. Roof softwashing relies on quality cleansers as well as a gentle pressure to remove and eliminate dirt, rust, debris, and other growths that can cause damage to your roof, all without harming the underlying structure.
Saves time and money. Because the softwashing process cleans a roof with specialized cleaners as well as gentle pressure, the results last longer than more traditional power washing. This can save you lots of time and money since you won't need cleanings as frequently. Additionally, you won't need to replace your roof before it's lifespan is up, which can help you save even more.
If you are interested in roof softwash services, we would love to discuss your options further. For more information, please contact us today.